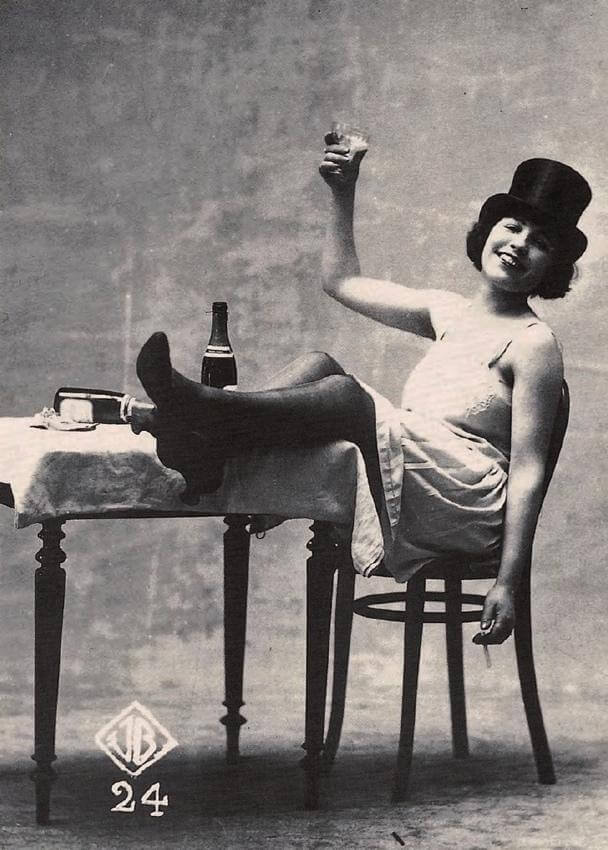 The holidays might be over but that doesn't mean the parties have to stop. Enjoying time with friends and family is great way to keep spirits high and connections strong.  

The holidays can be riddled with stress, everyone is crunched for time and distracted with the millions of things they have to get done. That's why entertaining after the holidays is the best, people have decompressed and are ready for a new year and some good times.

A fun and classy way to always be prepared for company is by setting up a bar! Creating a bar at home can be simple or extravagant. It doesn't even have to be an alcohol bar, it could be a coffee and tea bar as well!  

There are only a few basic things you'll need for your at home bar to impress any guest.
1) First, you'll need to decide on a location. It should be near your main entertaining area, somewhere that your guests feel comfortable accessing. Now you need to identify your serving surface; this could be a bar cart, or a bookshelf, it could be on top of a dresser or in a cabinet. Anywhere you can find a flat surface, you can set up a bar. Having an electrical outlet nearby can be handy if you want to plug in a coffee maker or some lighting.
2) Pick out a theme, something that goes with your décor. If you have a midcentury style, maybe you want to go with some bright colors and vintage glasses. If you have a rustic theme, maybe you want to do with woods and metal. If you have a shabby chic look, go with porcelain and silvers.
3) Start with a tray, it's a great way to establish the space, this will keep most of your bar items contained in their designated area. The tray is a focal piece that could set the theme of your bar. If you are going classy, a silver or gold tray will be great. But if you want a rustic look, maybe a wooden or wire/metal tray will do the job. Think about your theme and that will help guide your decisions.
4) All bars need cups, glasses, tumblers, whatever you see fit for your guests to drink out of. These should be special pieces, ones you wouldn't want use every day. Stackable mugs or vintage glasses are real eye catchers. They should be clean and ready to use when guests arrive.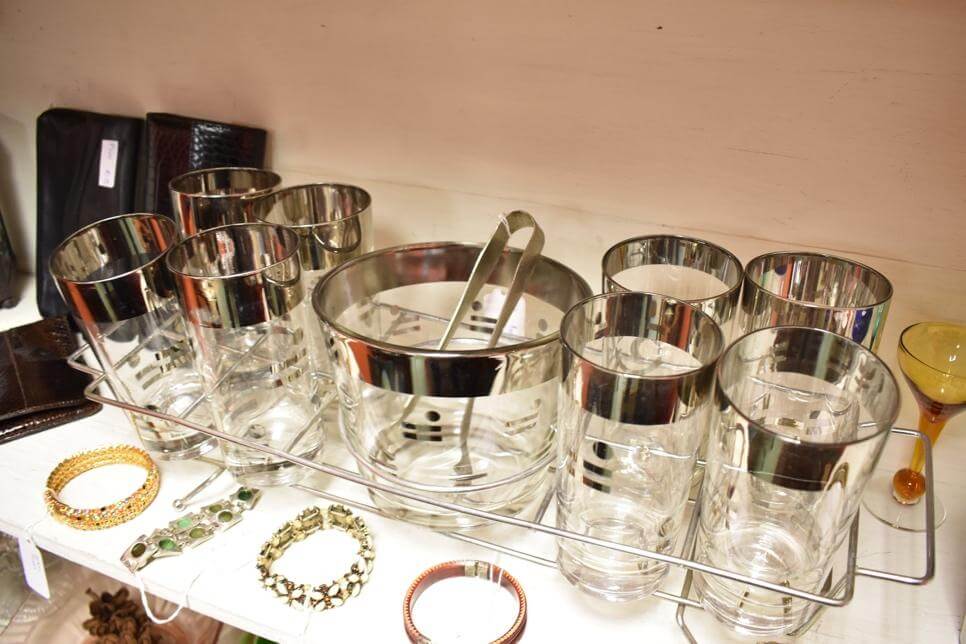 5) Now you can start adding in your extras; like a cocktail shaker, some fancy drink stirrers, cocktail picks, bottle opener, muddlers, strainers, jiggers, pitchers, ice bucket, glass tags, coasters, mixing spoons, sugar or honey jar, or some fancy napkins. You don't want to go overboard with the extras, but having some fun additions can make the experience so much better.
6) Adding some lighting is a great way to draw attention to the bar and create some ambiance. If you can fit a lamp, that is a wonderful way to add some charm. If there is no room for a lamp, a string of battery powered lights always adds a magical touch.
7) And last but not least is your drink selection! If you are setting up a coffee bar, having  whatever kind of coffee making device on hand is essential, but only if it looks good. If you have a crummy looking coffee maker, maybe leave that on the counter and just add a vintage coffee carafe or a teapot.

If you are doing an alcohol bar, you'll want to have at least a bottle or two of your favorite kinds of spirits. You don't have to have a fully stocked bar, just enough for your guests to feel like they can pour themselves a drink. But of course, you can go all out with different kinds of bitters, syrups, and garnishes. This is where you can also add a unique touch, by using different bottles and jars. There are so many beautiful vintage decanters and jars that can be used for alcohol and mixers. Don't use the bottle it came it, change it up and make it look good by putting it into a special vessel.
At Nostalgia we've got an extensive selection of vintage barware to choose from to make any bar super unique! Cheers!