Tarot & Astrology Readings Now Offered at Nostalgia
Tarot & Astrology Readings Now Offered at Nostalgia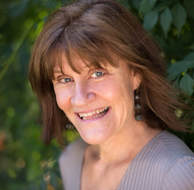 SHERRY - TAROT & ASTROLOGY READINGS
Sherry Ryan LMT, RYT is the founder/director of Providence Healing Arts, a Yoga School Alternative Healing Center in Providence, RI. As a licensed massage therapist and a graduate of the Kushi Institute of Macrobiotics. She has over 30 years of experience in the study and application of Astrology Readings, Tarot Readings, Oriental Visual Diagnosis, and alternative nutritional counseling.  In addition, Sherry has studied Hatha, Kundalini and Kriya Yoga, and is a certified 500 hour yoga instructor with over 45 years of experience. As an international presenter, she teaches in many interesting exotic locations around the world.  When Sherry is giving a reading, it is evident that she has an uncanny ability to connect and provide a comprehensive experience. 
Call Today for an appointment 401-400-5810
– For a more in-depth reading, call to schedule.
If there is an area of life that you would like to focus on,
please mention so when scheduling your reading.
15 Minute minimum, $15/15 mins