1. Give the gift of a delicious cocktail! Pair a set of vintage cocktail glasses with the mixings (bottle of booze, garnishes, ect) along with a card that has the recipe to make your favorite cocktail.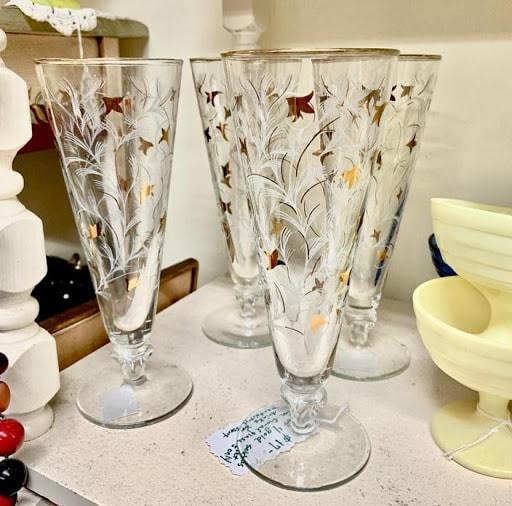 2. A comfy cozy gift- vintage blankets are great to get second hand. You can usually find high quality vintage wool and knit blankets at a less expensive price at our shop. Vintage sellers typically will only sell clean, undamaged, well-kept for blankets. Pair the blanket with some warm socks, a mug, a box of hot cocoa or tea and there you have it! A comfy bundle to give to someone you love.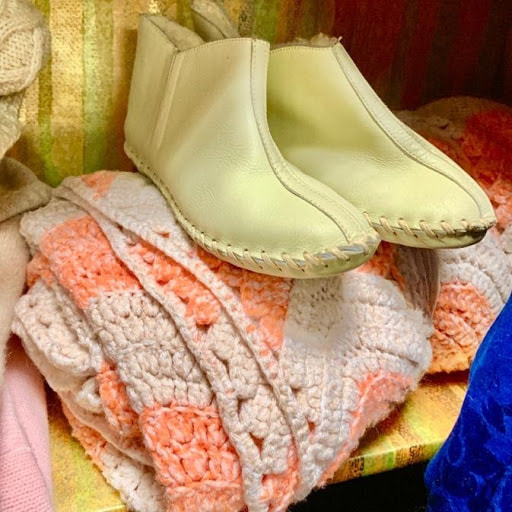 3. Harvest bowl- We usually have a great selection of beautiful and unique bowls, serving platters or trays. Pair one of those items with some seasonal veggies, fruits and even some flowers and you'll have a beautiful and edible centerpiece to offer.
4. Give the gift of music! If you are shopping for an audiophile who loves records, our shop is a great place to find unusual and unique records. Sometimes you can even find record players, then you can give the music lover in your life the full vintage experience of listening to vinyl.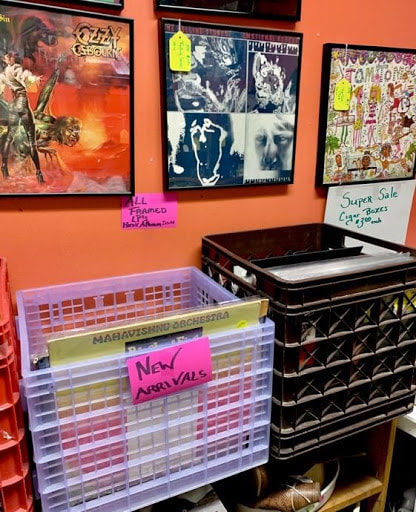 5. Give something luxurious – We have a treasure-trove of gorgeous jewelry. You can usually find beautiful costume jewelry at a very affordable price. These pieces aren't typically made of precious materials but they sure do look like they are! If you are after the real thing, you can usually find it behind glass in a locked case, so look carefully and you'll definitely find some valuable pieces at not so exaggerated prices.
6. For the plant lover in your life, give them a plant in a beautiful container. We usually have beautiful brass pots, ceramic vessels, wicker baskets and porcelain vases. These are totally unique, beautiful and repurpose-able items that will leave your plant lover in awe of their new addition. Note, it's best to buy your plant first and find its container second. You should leave the plant in the container you purchased it in, and find a decorative ​container that fits the plant nicely.
7. Bag full of goodies. Vintage bags are always a good look! Find a pretty vintage bag you think your gift would like and fill it with different kinds of goodies; like notebooks and pretty pens, self-care items, their favorite treats, or just a bottle of wine. This is such a versatile gift for the bag lover in your life, you can't go wrong.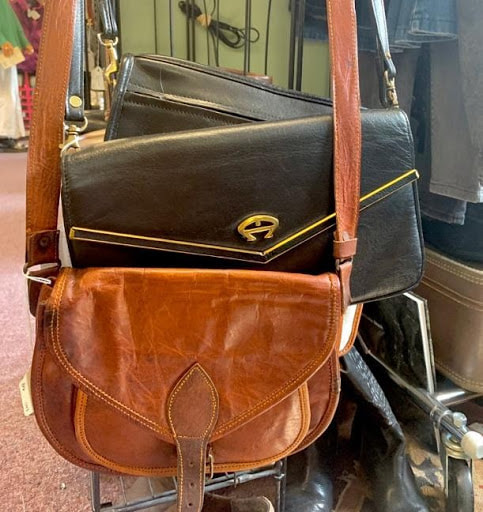 8. Give a good ole laugh. We always have an awesome selection of comic books. A stack of these and maybe a board game will give the kid in your life hours of entertainment that isn't centered around their phone.
9. Books! Books are a great gift to buy second hand. You may not find the current top 100 best sellers but you might find some early editions of some classics or a rare title that your book lover has yet to read. You can also find a great selection of gorgeous coffee table books. Pair these books with some vintage mugs and your favorite night time tea and you'll give the gift of a lovely evening.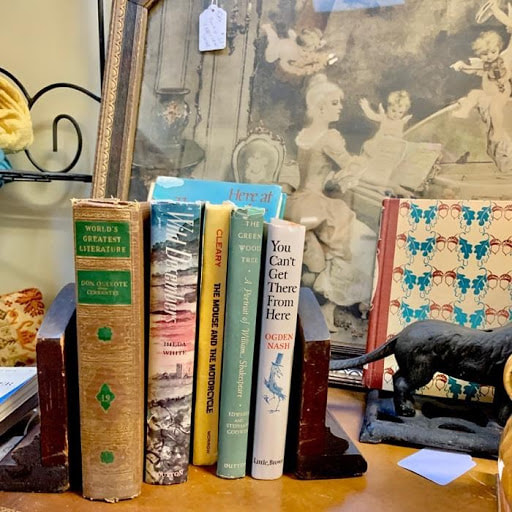 10. The little add-ons abound in our store. If you're looking for stocking stuffers or a special little item to put on top of your gift box, there are usually many to choose from. Brass animals, a vintage cashmere scarf, a tiny trinket box, a piece of jewelry, a pin, a picture frame, a small figurine of something they love, a vintage hat, a pennant flag.
If you look ​closely you should be able to find something that will remind you of the person you are shopping for! If you are looking for something specific please feel free to call or stop in and ask one of our friendly staff members, they are always willing to help you hunt!