Dear Nostalgia Customers,
From the owners, vendors, and shop clerks we want to offer our most humble thanks to everyone who shopped with us in 2019. We work hard year-round to bring our shoppers an ever-revolving selection of unique, precious, strange and curious items. Many of us are passionate about the hunt and truly enjoy what we do, it means so much to us when you
shop at Nostalgia
. There are over 200 different vendors that sell in the store, most of us are local Rhode Islanders who live in your community. Supporting us helps us support other small local shops and businesses, it is a beautiful cycle of exchange. 
In 2019, together we have saved 42,000 items from ending up in a landfill. That's amazing, thank you! That's also 42,000 wonderful gifts, pieces of nostalgia, and keepsakes that are being shared, loved and used. Another beautiful cycle of exchange. When you step back and look at your personal impact on the community and the environment, shopping at Nostalgia, (and other small businesses) you can see the sustainable cycle of a community coming together and supporting each other.  
Nostalgia is heading into its seventh year in business and we've grown so much since then. Mike and Ren first opened Nostalgia in 2013 with only a few vendors. Over the years many vendors have come and gone. But one decided to stick around, Jim, who took over the store two years ago has continued to improve on the space. Nostalgia is now filled to brim with delightful curiosities. Check out these before and after photos to see how much we've grown.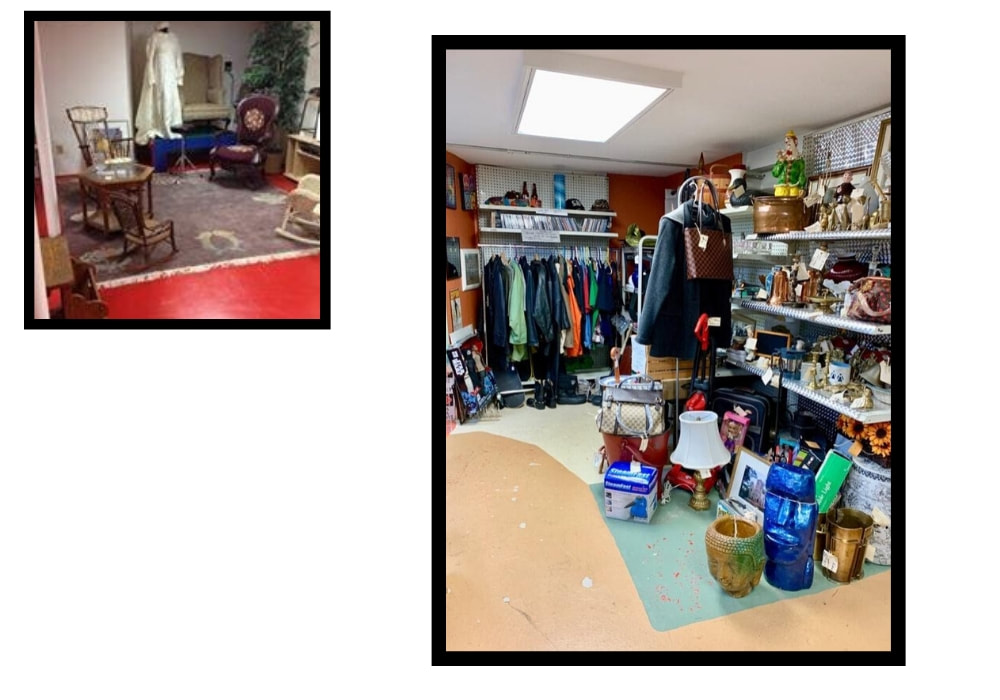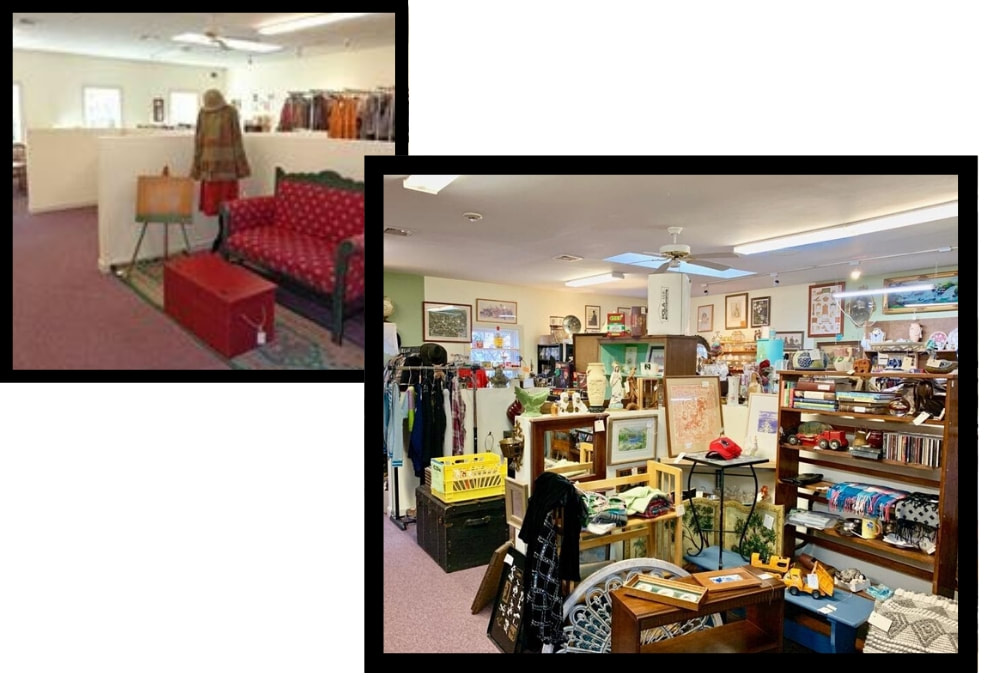 We are looking forward to 2020 being another great year! We will be doing updates throughout the store to make the shopping experience more enjoyable. Here are our most recent updates to our gallery area.
We made more space for more vendors! We've added more clothing racks, which means more great vintage clothing finds. 

We were recognized in 2018 by Better Homes & Gardens as the best thrift shop in Rhode Island and we hope to continue to live up to that honor! Thank you for your continuous support, the wonderful reviews, check-ins, social media shares and the good old fashion word of mouth recommendations! ​